Hair pins and knitting
Well, I don't know what's come over me but I bought some knitting needles and wool and started knitting. I made this: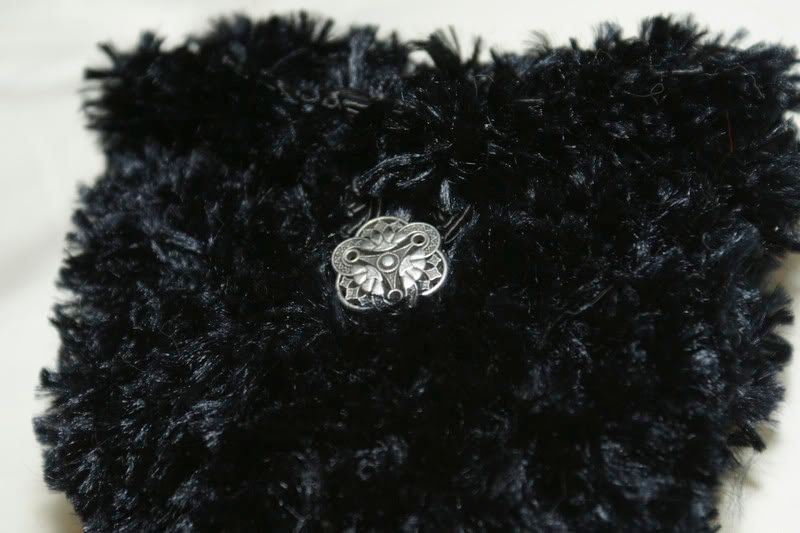 You can't really see what it is here - but it's a little purse. Because I didn't have any zips I've decided to use it as a case for my contact lenses and solution. I used Wendy Shimmer wool - which takes a bit of getting used to but it's very lovely and soft.
There are a couple of photos under the cut: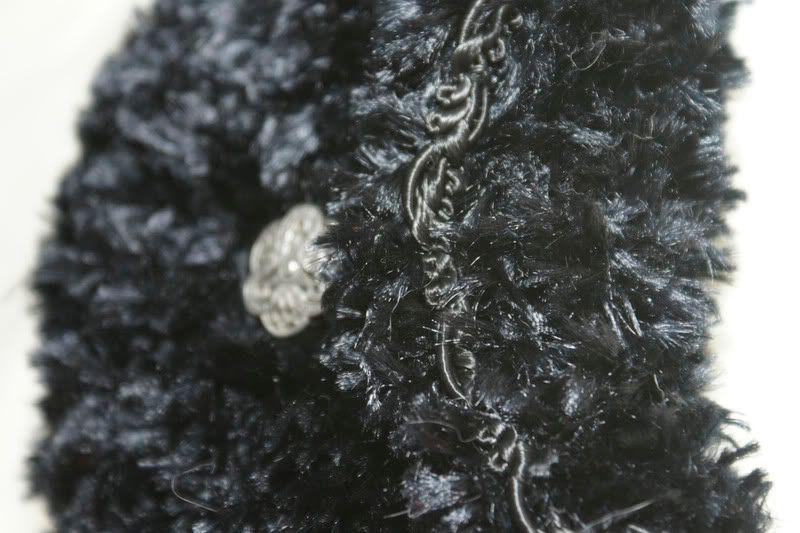 I've put a black lacy trim around the flap and sides.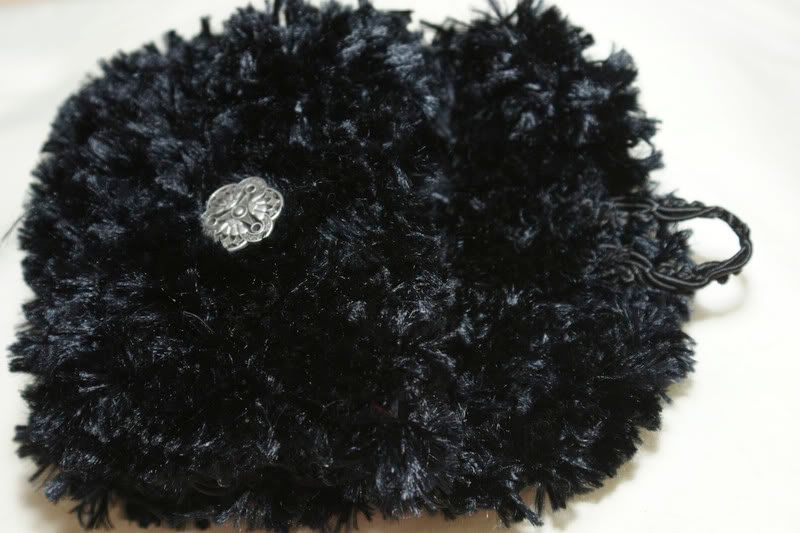 This is the purse when it's open.
It's also lined with felt inside.
ALSO ... I've been working on my prototype hair pins. I have ideas but my sticks haven't arrived yet for me to play with so I thought I'd do a couple using chopsticks. I painted them with nail varnish and then worked out a couple of designs. They're not amazingly well made (I'm a bit clumsy when it comes to sticking things down - that's why I'm practising!) but I really quite like the ideas. Anyway - here are a couple of photos - I'll try and do some tomorrow of me wearing them - perhaps.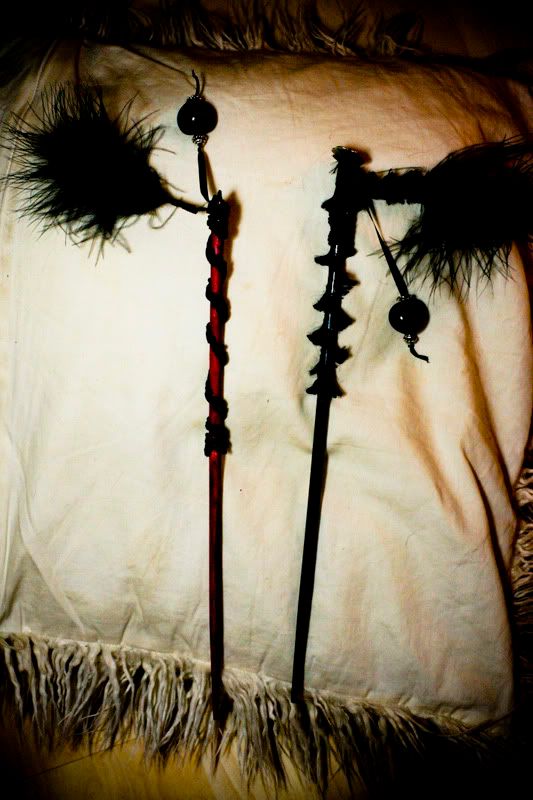 a couple more under the cut: